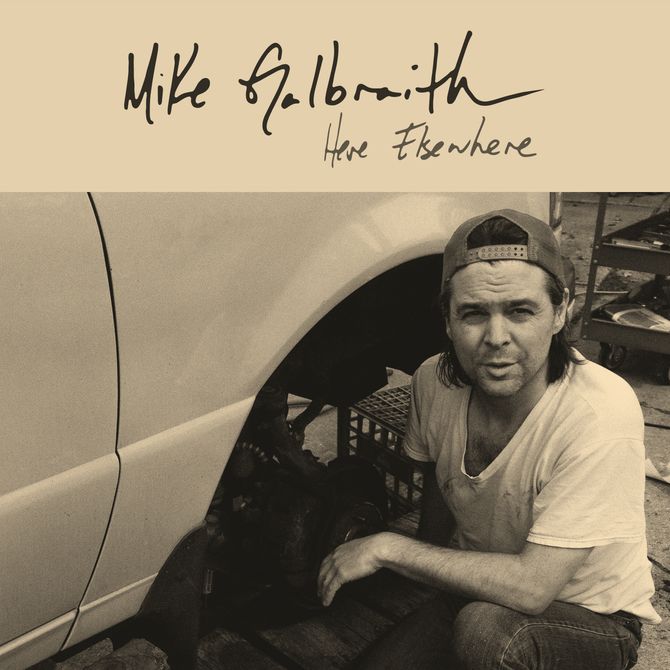 Mike Galbraith's Here Elsewhere, New Studio EP Out on WhistlePig Records
April 26, 2019
Mike Galbraith's first new studio album in four years builds on the foundation of his first all-acoustic folksy release with a fully produced studio album highlighting stories forged in longing, tenderness, and honesty. 
The album was recorded at The Aashrum Studio north of Detroit and will be released on WhistlePigRecords on May 31st and also available for vinyl pre-order on the same day.
"The title reflects the fuzziness of the time in which the songs were developed and are a result of a conscious effort to open yourself up and be honest."
Detroit-based Bunky Hunt produced the album and pulled in several of the city's best session musicians including Chuck Bartels (bass-Sturgill Simpson), as well as guest appearances by Tamara Finlay (The Thornbills). The album was mixed by Grammy-award winning engineer and producer Chris Shaw (Weezer, Wilco, Bob Dylan, Jeff Buckley)
Check out the full tracklist and Mike's upcoming tour dates below.
HERE ELSEWHERE  tracklist:
1. Time To Split
2. Oh Karina
3. Built To Break
4. Out Of My Mind
5. Not For The Winter
ALL SONGS WRITTEN BY MIKE GALBRAITH
Tour Dates:
5/11 — Bay City, MI @ State Theater
6/22 —Northville, MI @ Arts & Acts Festival
FOR MORE INFORMATION: